Curbside Takeaway
---
In order to keep our customers both safe and well-fed during the Shelter In Place order,
we are taking advance orders for family-style curbside takeaway dinners.
Orders should be placed by 8:00 pm the previous day, for curbside pickup.
Pickup is between 4:30 – 7:00 Tuesday – Saturday, and 3:00 – 6:00 on Sundays.
---
Please email your order to sara@charlottefigtree.com, and we will call you
on the day of pickup to accept payment over the phone.
---
If you have specific questions, please call or email and we will try to accommodate your needs as best we can.
We truly appreciate your support, and we hope to see you soon! – Sara and Greg
---
Tuesday, May 26 – Closed
Wednesday, May 27th
$70 (feeds 4)
Sautéed Scottish Salmon
over Linguine with Zucchini and Yellow Squash
in Basil Pesto Cream Sauce
served with Mixed Green Salad

Suggested Bottle of Wine:
Ken Wright Pinot Noir, Oregon, $22
Or
Gen 5 Chardonnay, Lodi, $11
---
Thursday, May 28th
$80 (feeds 4)
Sautéed Sea Scallops
over Couscous with Sweet Corn and Lima Beans
in Chive Beurre Blanc
served with Caesar Salad

Suggested Bottle of Wine:
Barbarosso Pinot Grigio, Italy, $11
or
Pike Road Pinot Gris, Oregon, $15
---
Friday, May 29th
$60 (feeds 4)
Kielbasa and Potato Pierogies
with Bacon Braised Red Cabbage
served with Mixed Green Salad

Suggested Bottle Of Wine:
 Paris Valley Road Rosé, California,  $14 
or 
La Domitienne Grenache Rosé, France,   $17
Saturday, May 30th
$82 (feeds 4)
(GF) Sauteed Grouper
with Oregano Beurre Blanc over Mediterranean
Mashed Potatoes with Sautéed Asparagus
served with Caesar Salad

Suggested Bottle of Wine:
Forty Ounce Red, France, $12
or
Claude Val White Languedoc Blend, France, $11
---
Chef Molly's Dessert
Individual Cherry Hand Pie, $5

Individual Bourbon-Caramel Brownie, $5

Whole Peanut Butter-Chocolate Pie, $20
---
Pop-Up Wine Shop and Value Packs
---
South Of France Mixed Pack – $199
J. Laurens Brut Sparkling, Limoux
Domaine Delsol, Picpoul de Pinet
Domaine du Prince, Costieres de Nimes Blanc
Solitude, Cote du Rhone Blanc
St. Hiliare Prestige, Cotes du Rhone Rosé
ClaudeVal Rosé, Languedoc
Campuget "Le Red", Vin de Pays
Campuget Tradition, Costieres de Nimes Rouge
Domaine du Tix, Bramefram Cote du Ventoux
Domaine Martin, Plan de Dieu Cotes du Rhone Villages
Jean Deydier, Chateauneuf du Pape
Domaine Porte Rouge, Chateauneuf du Pape
---
Our Pop-Up Wine Shop is open Wednesday – Saturday this week from 1 pm to 7 pm.
We will be following all guidelines set by the CDC –
we are limiting the number of guests in the building,
and offer access to hand washing and hand sanitizer for all guests and staff.
If you prefer to stay in your car we will put together a case of wine for you
and bring it out contact-free
---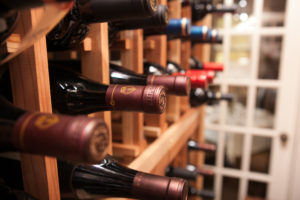 As always, any of the wine off of our list is available for retail sale!
Please call 704-332-3322 or email sara@charlottefigtree.com to check availability and pricing.